Last Saturday saw the second instalment of Chibuku's parties hit The Masque in mammoth proportions. With a line up beefy enough to give you a heart attack, the evening was spread across 3 rooms, with some tasty added extra's which weren't listed on the menu! Rich Furness was on in the theatre room when we walked in, playing a bass heavy selection of some of the finest grime and drum and bass.
Taking to the wild corridors and staircases, we explored the venue and found it has a rather unusual feeling to it – quite like an old house. The smoking area was found behind a small doorway with a very tight narrow space to smoke in, and I must admit, it was very overcrowded in there! Breath in and fight your way through!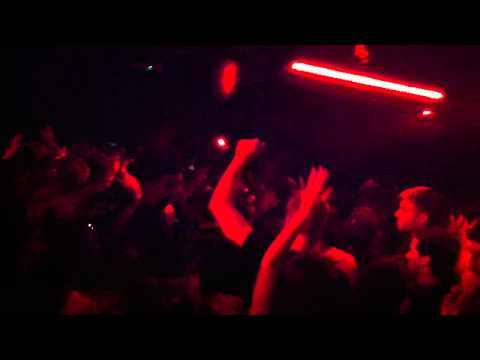 Heading up to the loft, we walked in on one of the surprise guests, LDMS (Liverpool Dance Music Society) who were pre heating the oven for the incredible Fake Blood. Laying down a couple of well loved house tracks, the energy in the room was high and it was becoming apparent why  Liverpool's The Masque is so popular in the autumn.
With Disclosure on at 1pm, we fought our way through the mass to get to the bar room and was greeted with an expanse of hot red sweaty faces. Finding a ledge to perch, we bounced around to 'Latch' and 'Boiling' – two of the biggest Disclosure tracks to come out this year. The pair gave everything they had  got, but because they were hidden from the crowd, it wasn't very clear where they were!
We spent the majority night split in two, dashing between the loft and the bar to see Disclosure and Fake Blood. A clash that was a little bit disappointing, but never the less, Fake Blood aka Theo Keating brought some of the toughest forms of electro to the table. The rich sound of unreleased material echoed throughout the intimate setting, providing us with just a taste of what's to come from his new album 'Cells' released this November. The whole night was an eclectic mixture of electrifying sounds spanning a fruitful range of genres, the contrasting tones flowing from room to room  provided a steady break from any one setting. An ingenious decision to mix it up a bit, and one that most definitely tickled my fancy.
With 6 nights still to come, Chibuku will be leading the brisk autumn into an even cooler winter, so get yourself a ticket and put a bit of fire in your belly.