GBC Mag recently caught up with the international songbird that is Szjerdene. Born in Hackney but now living in Amsterdam, this bright spark crosses many genres and schools of music, but all the while maintaining her own position in the current music scene. Szjerdene shows us that it is possible to lace ideas from electronica to folk through her work but is such a stable artist that she really has her own creative route. She does not follow anyone else but sights Mariah Carey as her ultimate inspiration, and having been compared to the likes of Corrine Bailey Rea, its clear that Szjerdene is the all about the voice, the soul and, excuse the cliché, the music. We caught up with her after a summer of gigs and with the release of her EP this year to see how things were progressing. She was a dream to interview, so honest and lovely.
MARINA: You had a busy summer, what were the highlights?
SZJERDENE:My friend Michael Duke runs a night at Shoreditch House called Wired (http://www.sohohouse.com/news/wired-at-shoreditch-house) and it just had its 4th birthday in the summer, which means that we sat down 5 years ago and set our goals for the future. Mine was to do my first abroad show, which bought me to Amsterdam, and his was to set up a music night.  From then I ended up coming to Amsterdam every month, working with different artists and writing, and went to Copenhagen and worked with Robin Hanniball, and now it's been four years, its like wow! So I got to go back to Wired this summer and perform my set, it was a highlight to be back and see familiar faces, back in my hometown!
My EP came out in March! I've been fortunate that every year I have managed to do something that has outdone the first year. 2010, I had the demo, and I got my first gig in Amsterdam, 2011, released my singles in the US, and then this year I've done my EP, and next year I hope to tour! I'm just really happy.
MARINA: How was your first outdoor gig this year at Soundwave Festival in Croatia?
SZJERDENE: It was an interesting challenge for me. How do I work outside? It seems a bit weird, but when you're singing indoors all the time, you're used to the box, this was a completely different experience…its something I definitely want to do more of, it was a nice introduction.
MARINA: Were you scared beforehand?
SZJERDENE:I didn't know how many people were going to come, luckily the weather was in our favour, it was quite generally people want to see the headline act and just chill on the beach in the day. We were on midday, I was really surprised at the outcome, it was very comfortable, I didn't know what to expect!
MARINA: So talk us through the 4 tracks on the EP.
SZJERDENE: The EP really speaks of what I'm about, it's the truest representation of all the music I've done, all the shows I've done. Everything that is on that record is definitely stuff I believe in. Blue Lullaby, made in 2007, Glenn Nichols produced it, and it sounds like it was made this year- he created an amazing atmosphere, it sounded cinematic…I really hope to be able to create that myself. So that is the electronic sounding tune, than Turn, which I wrote myself on auto-harp, no electronics, no production, its live band stuff, honouring that as my forte! I love to go down other arenas, but I wanted to show a real representation of who I am. Fourth Stranger is the next song, produced by UK producer Slugabed (http://slugabed.net/) it was a typical artist meets producer collaboration, I was in search for the last track to slot in to the set and he sent me the track and I really liked it! Go is the final, longest song. It was written by my bass player, Brendan Grieve, so we developed the ideas and created the version that it is today. It was great to work with someone I really trust musically and as a person, it was a great experience…it's the song that I most relate to. It differs to the others, it has a more neo-soul vibe, it's the most honest song. We're in talks to make a dynamic video for Go!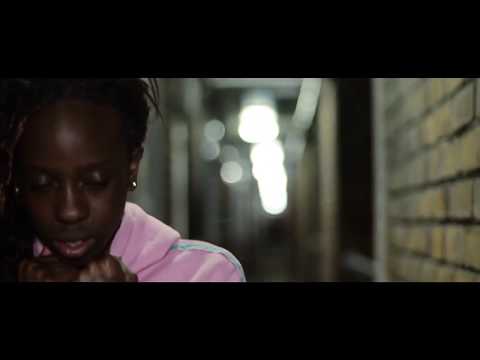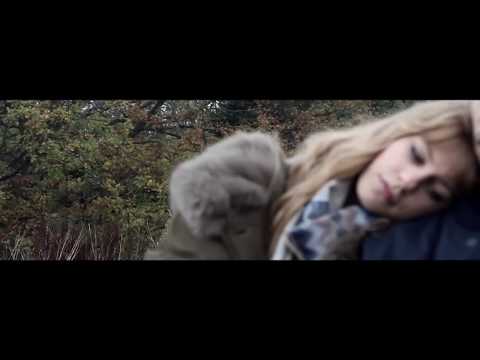 MARINA: So are you working with one record label?
SZJERDENE: All my projects have been self released or just project based, I'm free to roam!
MARINA: How is your music accepted internationally? Where is it most popular?
SZJERDENE: All round the world, the majority is UK, USA, but I have Netherlands, France, its limitless because of the internet. I have people in China listening, it's overwhelming but I am at the beginning of my career and its nice to feel that reach already. It's humbling.
MARINA: Do singers such as Lianne La Havas and Jessie Ware inspire your work?
SZJERDENE: 'I'm happy that good singers are on the mainstream, I like Lianne La Havas' twist and I think she has a really good voice. I see us all as different kind of artists, I'm in the middle of the two lanes of singer songwriter and producer, I'm figuring it out myself… If I was going to relate to an artist, it would be Yukimi Nagano from Little Dragon, I like her style, she has really inspired me. In terms of success, I would love to have someone like Corrine Bailey Rae's success, she's known worldwide but exactly for what she does, it's never about anything else. I'd love to be able to do that, be known for what you're good at. If you're not doing anything productive, why do you need to be on show?
MARINA: So in light of that, are you doing exactly what you want to be doing?
SZJERDENE: I'm just doing what I like to do, and luckily get to do that and make a living!  I like that I could just disappear from London, and work on my next projects. I've got to a place where I feel like I want to work with people that are sure of themselves, that can anchor you. I would like to work with one producer on one record, I know what I can bring to the tablem I know what I can do, but I know that I can do more. I need to challenge myself!
MARINA: Moving from Hackney, East London, to Amsterdam is not far but has it changed your inspiration for your music?
SZJERDENE: Maybe sub-consciously I am a product of my environment but not outwardly, I could be anywhere… Southeast Amsterdam is not that visually different to Hackney, it's home from home! I feel the energy from the place where I am, I feel calmer and able to express myself in Amsterdam, I can be a blank canvas!
MARINA: Plans for the future?
SZJERDENE: Within five years I would like to have one or two albums, a few tours, see parts of the world I have only read in books or seen on tv! I would like to have acquired a bigger fan base. I want to keep travelling and performing, with enough content to keep people entertained- all I need to do to feel more fulfilled than I already am!
Watch this space, the songbird that is Szjerdene is taking flight.
Szjerdene's EP can be downloaded here:: http://www.szjerdene.com/patchwork-the-ep/