With tickets having sold out over a month ago, the upcoming DOOM and Madlib Medicine Show gig at the HMV Forum, Kentish Town this Friday (12th of October) is undoubtedly one of the most anticipated hip-hop performances in the capital this autumn season. That cheeky baddie DOOM has however reportedly been up to old tricks, living up to his villainous reputation with a couple of no-shows at recent London gigs.  Suspicions of an imposter, or doomposter as they are now commonly known,  for a DJ set at a recent Livin' Proof night were confirmed by the promoters who were far from impressed at paying top dollar for a random fat bloke called Barry in a tin foil mask to play a sub-standard  DJ set. (details may have been slightly exaggerated)
That said, with tickets selling like proverbial hot cakes, it would appear that we don't give a f**k; and with rapper and super producer Madlib on the bill to keep DOOM  in line, this is one that you can't afford to miss.  As if two hip-hop legends wasn't enough, support on the night will be provided by everyone's new favourite gangsta rapper Freddie Gibbs, producer Jneiro Jarel and Stones Throw turntablist J Rocc. Also repping for us Brits are the shape shifting MC Dels and underground UK hip hop legend Jehst. Beats on the night will also be provided by Kutmah and Illum Sphere.  I'm tempted to agree with promoters Soundcrash who have dubbed this 'The hip-hop show of the decade'.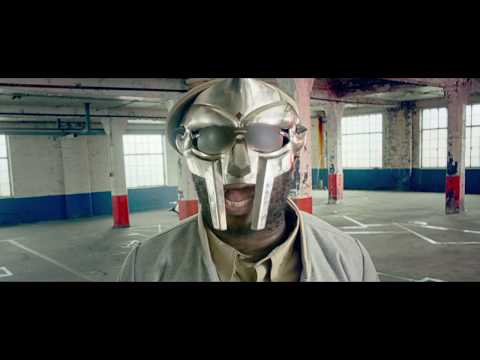 P.s a small number of returned tickets have now been posted back up for sale. By the time of reading my guess is that they're long gone but go on, try your luck… http://www.soundcrashmusic.com/
DOOM will also be returning to the UK on the 2nd of November for an exclusive gig at Village Underground, Shoreditch,  for which tickets are also available from Soundcrash.