It's official! GBC Mag has found its favourite UK MC. Regarded by most UK hip-hop heads as one of our most talented lyricists, Nick Eziefula aka Yungun made big waves on the scene with his infectious style, tight delivery and highly-relatable subject matter on the classic albums Essance and Grown Man Business. With the latter of the two released in 2006 and no official releases since, he appeared to have dropped off the hip-hop radar. This summer however, accompanied by DJ Mr Thing, I found him rocking the crowds at Soundwave Croatia where,  following an opening night mainstage performance, he  subsequently assumed the role of chief mic-controller for the festival .  So it would appear that YG is back from a long term hiatus…or he just really likes the sunshine.
I caught up with the man at Soundwave  to find out where he's been at, what he's got up his sleeve, and his thoughts on hip-hop music in the UK today. Read on good people..
I.G: To our subscribers who aren't familiar with your music, tell them who you are and what you do?
YG:  My name's Yungun aka Essa, I kinda got my start doing underground UK hip hop stuff and I've branched out a bit more recently into different sounds and styles, basically, that's me.
I.G: Ok, every UK hip-hop fan will know who you are, but tell us how you first started MC'ing.
YG:  I got into it through a collective of other emcees doing a pilot radio show in Harrow and also going to a lot of open mic nights. At that point I was in a group called Dupa Styles, and from there we met a lot of DJs and producers.  The first one I met was Harry Love and I started doing a lot of stuff with him, he introduced me to Mr Thing a few years after that and we kinda came through in what people are now calling the golden era of UK hip-hop. The first record I put out was in 2000 and  I did my first album in 2004 called Essance, then I did one with Mr Thing in 2006 called Grown Man Business.
I.G:  So how do you feel you've progressed as an MC since the release of Essance?
YG:  What I wanted to do with that record was make something that had a lot of different styles and sounds on it so I could do whatever I liked afterwards. Some friends of mine have a particularly moody, deep, introspective hip-hop style and that's what people expect to hear from me at times, and others would do just like-light hearted wild shit and that's what people expect. I try to mix it up and do a bit of everything so I could be open to do whatever else I liked.  Essance was very much a hip-hop record, and so was Grown Man Business, but a lot of the stuff I've been working on in the years since, a lot of which hasn't yet been released is a lot more eclectic in terms of the styles of music I'm doing the vocals over, it's not all straight hip-hop stuff anymore, it's kind of a bit more varied now.
I.G: Grown Man Business was heavily influenced by a lot of soul and motown samples are those your preferred style of beats?
YG:  Well at the time of putting that record together, Mr Thing used to put together these compilations for us of super rare and super sick soul tunes and we were listening to those while we on tour for the essence and they were mixed tapes called Grown Man Business, up to 6 volumes, and that was what inspired us to make the album because we were listening to that at the time, that was the sort of music we were into, and a lot of the hip-hop using soul samples and soul influences were the sort of thing we were into as well so it was just a natural follow on from that.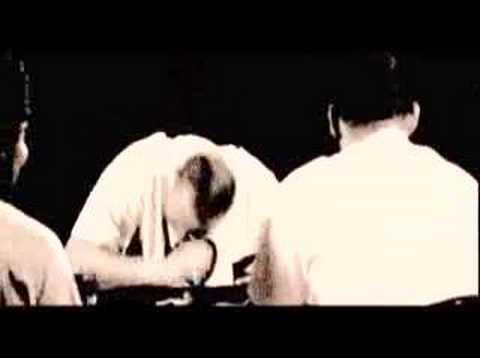 I.G:  So Grown Man Business was in 2006, and you seemed to go a bit quiet after that man, what happened?
YG:  Well at the time I released that album, Id been training as a lawyer for a year and I'm a lawyer no. It takes a long time so I did 3 years on a law degree, then I did law school for a year then a 2 year traineeship, and it was halfway through that traineeship that I released that album and then the career in law gets more intense so I found it hard to juggle the music doing it at that level with beginning a career in law, but just recently I've been getting the hang of it (laughs)
I.G: Ah ok, I was speaking to Rob (festival organiser) earlier, and he said they actually got you to fight some of their legal battles for the festival?
YG:  That's right yeah, when I first started in law, it was a bit of a city career but in the last couple of years I've been focusing on the entertainment industry and I work for a niche music and entertainment law firm. Rob and the Soundcrash boys needed some help with some legal stuff and I was able to help them with that. It's quite nice because life in the music world is combining with my legal career now so it all makes a bit more sense now, I mean I'm out here doing gigs for them and helping with other stuff too, they'll  probably have me cooking the food and sweeping up as well. (laughs)
I.G:  Back to what you were saying about the golden era of UK hip-hop. In 2004-2006 when you dropped the albums, the scene was thriving, do you think the UK hip-hop scene has progressed or regressed since then?
YG:  Well it's kinda done a bit of both in a way. It's progressed in that hip-hop from the UK is now top chart music you know. I remember the days we wondered whether anyone would ever have a song in the charts from the hip-hop world in the UK, and everyone was like no one anywhere would ever buy this stuff and it would never get commercial, and now it's like every week there's some new dude who's got a number one hit. I mean look at like Tinie Tempah, he's had like a couple of no1's hasn't he? And like all these guys are doing big things, they're even getting out to America and doing it round the world so  on that level  it's incredibly  healthy  and it's a really  good thing.
I.G:  In terms of what you're saying about that level, obviously you've gotta cater your sound to what the mass audience want. I mean you've got people like Sway doing dubstep tunes and now breaking into that market. I was also gonna say with you, you're doing the law thing, Doc Brown is doing stand up comedy , do you think it's an indication of the state of UK hip hop that UK MC's  are looking at other career avenues and styles of music?
YG:  Potentially. I mean it was quite a niche thing you know, like it was sort of an acquired taste. it wasn't sort of open and appealing to a wider audience, and I think people that were really into it liked that and they liked the fact that they knew all about this little world and the people within it were sort of heroes to them, but lots of other people didn't know it and a lot of UK hip-hop  fans liked that. I personally am quite happy that it has grown up a bit and got a bit broader. There's now room for people to do a dubstep tune or a pop tune and other stuff too. A new Jehst album came out not long ago and if you like that killer, classic brutish hip-hop sound then you can go and buy that and it's as great as it ever was. But if you wanna hear like dance-fusion pop rap then you can go and buy Tinie Tempah's album. It's nice that there's a variety there and that people are signing artists that rap in British accents and make hip-hop music from the UK which is good.
I.G:  Ok, you mentioned that you do play around with different sounds, have you ever considered switching styles and just doing some dubstep or anything else like that?
YG:  Yeah I have. I've been working with a dance music guy from Rotterdam, his name's C.O.N.E and he has a label out there called Footsteppa. There's a guy on his label, Melle Beats, he's like 16 and his beats are ridiculous; really really good. They're not like on the really heavy end of dubstep, they're a bit more soulful which suits me more. I'm not into the really heavy dubstep stuff cos it's not my kinda thing and putting hip-hop lyrics  on it, for me with my kinda style,  it doesn't really work.
I.G:  Takes away from what you're tryna to say?
YG:  Exactly, but I am tryna do a bit more of that sort of stuff, less-so dubstep but more other styles of dance music, I'm quite into broken beat and the soulful side of dance music so I've done a bit of stuff with a few people that do that, a producer called Simbad, I worked on a whole album with IG Culture for a while who pretty much made up broken beat.
I.G:  Yeah you seem to be one of those artists people like to collaborate with, who would you like to work with?
YG:  There's a few people I'd love to work with, I mean there are people here right now (Soundwave) that I wanna try and meet and talk to about working with. Theres a guy called fLako, his beats are ridiculous, Kidkanevil, I've been talking to him recently about tryna do some stuff, Eric Lau who's out here too, I hooked up with him recently.  On the album I've been working on I've got a bunch of tracks with Wajeed from Platinum Pied Pipers. I'm open minded about working with different people.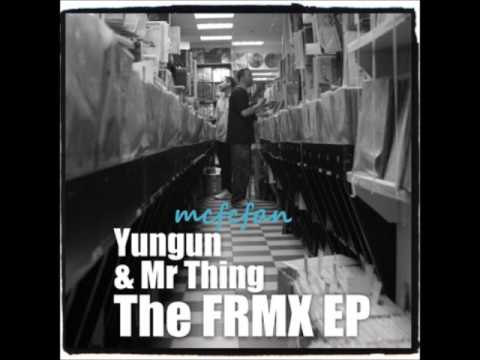 I.G:  So you and Mr Thing just did the Jack the World mixtape, tell us about that?
YG:  Ive been a bit under the radar in terms of having music out there for people to listen to but I've actually never stopped writing and recording. I've actually got a whole load of stuff.
I.G:  Get it out there for the people, what are you waiting for man?
YG:  (Laughs) I'm tryna get the right situation there to release it properly and do the right things with it, and also I find it easy enough to write and record and create music but doing all of the business side of it as well it's such a time consuming thing and I've not been able to find the time to balance my life and be able to do it but I've been getting a bit better at that in the last year or two and the Jack The World mixtape was the casing point.
I.G: And what can we expect from it?
YG:  There's a lot of different styles of music on there like Ethio-Jazz, Breaks, Reggae and stuff, and there's almost like Detroit sounding hip-hop style stuff and Electronic sounding stuff, it's quite a varied like pallet, we wanted it to be that way, and it was quite hard to blend it but Mr Thing knows how to do that stuff.
I.G:  And that's a free download, where can people get it from?
YG:  You can get it from yungun.com or from yungun.bandcamp.com. That's the first of a couple of things I've been tryna fling out for free. I did another one with Mr Thing recently called the FRMX EP. And that was a similar kind of approach in that we're tryna take un-obvious bits of music, so there's some of the stuff from the Grown Man Business album with different music underneath it, and some of the stuff from Jack the World with some different music and I've just completed volume 2 of the FRMX EP as well.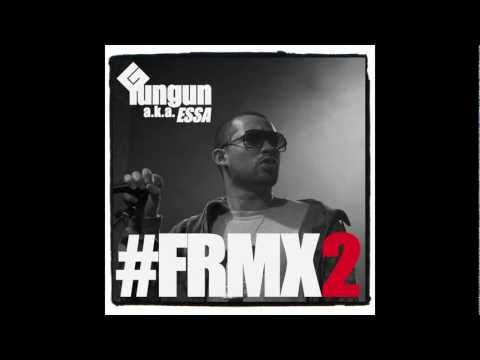 I.G:  So other than the Frmx releases what can people expect from you in the future?
YG:  Well I've just been making arrangements to release some official new commercial releases. My first proper releases since 2006. I've got an EP that's gonna come out within a couple of months actually on First Word Records and it's called Time for Something New, and there's gonna be three or four tracks on there with some very special high profile guests, there's some interesting stuff on there.
I.G:  You telling us who?
YG:  Shall I say? I might hold it down and tell you later, but you'll know soon (laughs)
I.G: Alright off the record?
YG:   Skinnyman and Inspectah Deck are on one of the tracks, there's some stuff with Wajeed from Platinum Pied Pipers on there, a tune with Simbad on there as well, I've got a remix with a crew called LV from Hyperdub Records so it's a mix of different stuff and that's just like put me back on the map in terms of releasing official music, and that will be followed by a few more singles and EP's and early next year The Middleman album which I've been working on for a while.
I.G:  So you fully back on it now?
YG:  Fully back on it. It's been a longtime and I'm hoping it will be worth the wait cos I've really worked hard on these records. For some of the records on this album I've involved some of the top musicians in the UK, bringing them in the studio to replay stuff over the beats to make it a much more complete rich sounding record. There's some special stuff on there that I hope people will like.
I.G:  We look forward to that man.
Y.G:  Nice one
I.G:  Last question and it's a difficult one.  For people who aren't familiar with your music, what tune would you want me to play as the best representation of who you are and what you do?
Y.G:  Such a hard one. But I mean interestingly songs that I've done that people make a point of coming up to me and saying that one that one! There's one in particular called Liquid Love which is an album cut off Essance. It was like a very lyrical love song over a strong but smooth Harry Love production, it's very soulful. And people know me for sort of talking about personal issues, not political or social commentary stuff, more personal commentary, stuff that people can relate to. So that's a good example of one but I don't know, that's just one aspect of the stuff I do, it's difficult to pick one out. Good question though.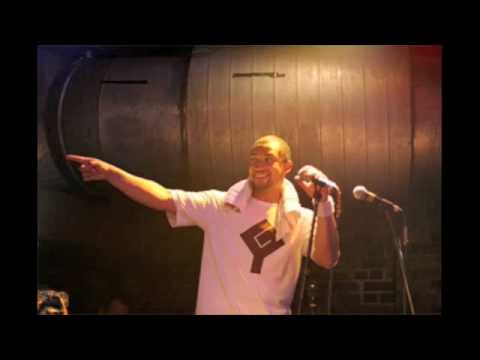 I.G:   So quickly to wrap up, here at Soundwave Festival, any one in particular you guys are looking forward to seeing?
Y.G:  De la de la de la soul. I'm particularly keen to see the Put Me On it collective. I heard Oddisse's out here, if he's doing a live show I'd love to see that. Tawiah is apparently out here as well, I'd love to see her do her thing.
I.G:  Final question, three words to describe Sound wave festival?
Hot lively fun (laughs)
I.G:  Cheers man.
For more of Yungun's music, and for a host of free downloads, visit www.yungun.com
London heads can catch Yungun this saturday (22nd September) at Bedroom Bar, Shoreditch along with Mr Thing, Lea Lea Jones, Ruby Wood ( Submotion Orchestra) and many more.