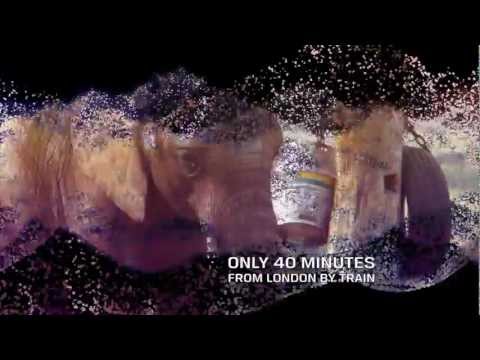 If you are bored of the usual summer festivals, the Zoo Project Festival is the one not to miss! If you fancy 600 acres of land to roam free and dance 'til you drop in, you definitely need to be making your way to Kent.
The immense event will take place in Port Lympne Wild Animal Park on 14th-16th September. The Zoo Project has grown over the past 6 years on the white isle of Ibiza, this year they have teamed up to bring us something a little different, their first flawless festival!
Along with the Siberian Tigers, African Elephants and the Black Rhinos we can also welcome to the stage many big, big names. Julio Bashmore will kick off the event, laying down his radio 1 head phones for the weekend we can see what cheeky tracks he has to offer us. After only making it on the scene in a matter of months, Eats everything will take the stage and get kooky on the decks giving us a bit of everything from house music to garage.
With such space the festivities have been spread over 9 different stages giving us as much variety as a celebrations assortment box! The stages were recently announced as being hosted by some very impressive names: Cocoon, secretsundaze, Never Say Never and Manchester's finest Kaluki & many more. So, get ready to release your inner animal!
Be set free in the day to ramble through the park and explore the different animal enclosures and make friends with your neighbours for the three days!
Carlos Sosa also known as Dj Sneak will bring a unique mixture by whipping out many of the retro classics to the stage making you want to roll in the grass with delight. Also hitting the space making an electronical madness will be other remarkable names including: Youandewan, Blackhall & Bookless, Guy Gerber [live], and Scuba. Another red leaf friend joins the team with his live set: James Teej adding an innovative mix to the bunch of disk jockeys already on the menu.
Be sure to bring some of your best dress up gear and get involved with your surroundings by becoming a member of the safari park. As we're going to the zoo, zoo, zoo and you can come too, too, too.
Get a three day ticket + camping + daily entrance to the wild animal park for just £89! Bargain!!
Get them here —- http://www.skiddle.com/festivals/Zoo_Project_Festival