If your dream office includes a slide, a games room, a 'chill-out' aquarium and plenty of free food then you had better get your CV into Google.
In order to help the creative juices of employees flow they have come up with a number of original and excentric office ideas, including meeting 'pods' in the style of Swiss chalets and igloos, fireman poles to allow easy access between floors and a slide to ensure that people can get to the cafeteria as quickly as possible.
Take a break and listen to music in a massage chair, play on the latest computer games or have a bike race around the office, these are all ideas that have been incorporated into the design of Google's new European engineering headquarters in Zurich Switzerland.
The staff are best served by both a creative work environment and a flat, open working structure, according to Nelson Mattas, vice president of engineering at Google.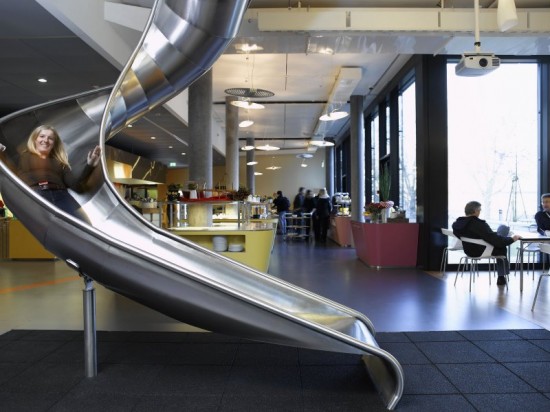 At a press day to launch its new research and development centre, he explained the serious point behind the 'fun office'.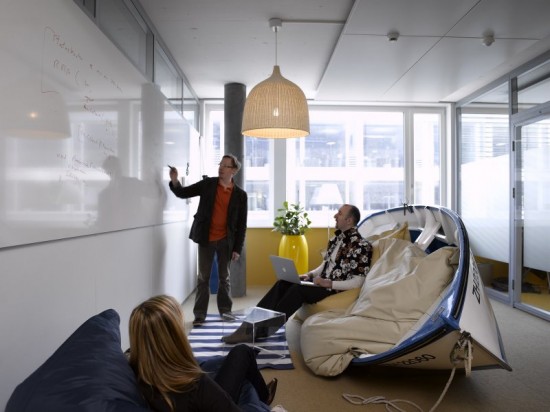 "The lava lamps, free food and games are all part of the Google culture. It is informal and a structure that isn't dictated from the top," he said.
The unconventional design of the office represents what Google hopes is a free flow of information through all parts of the company.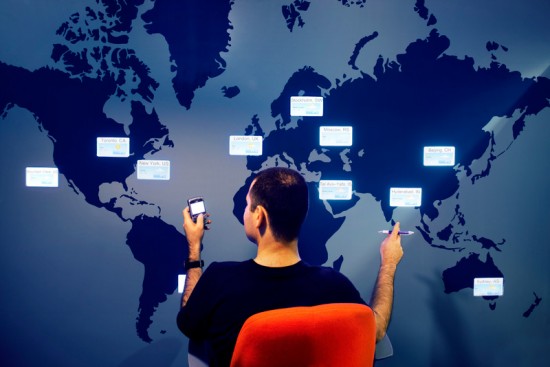 "Beyond the good food and cool office it is the case that every conversation that you have here is one of substance", he said.