In the early 1900's many of Britains great country houses and stately homes slipped in to disrepair or were even demolished due to the poor financial climate after the war and unaffordably high taxes. Many of these historical and architectural gems are now shells of their former selves or even no longer exist. It is a travesty that these important parts of our cultural heritage were allowed to be destroyed and a long term reminder of the economic impact of two wars. Below are some of the most amazing country houses and stately homes that were allowed to be destroyed or fall in to ruin.
Witley Court, West Midlands

Witley Court was once one of the great houses of the Midlands, first built in 1735 and developed throughout the 1800's. In 1937 the building fell in to ruin following a fire and was left abandoned until 1972 when it was aquired by the government.
Clumber House, Nottinghamshire
The beautiful Clumber House which stood next to a lake in Nottinghamshire was demolished in 1937. All that remains of it now are some of the grounds which are open to the public.
Sutton Scarsdale Hall, Derbyshire
There are records of an estate at Sutton Scarsdale as far back as 1002. In 1917 Sutton scarsdale Hall was broken up and the pieces sold off, with the new owners going as far as to even sell the roof.
Hafodunas Hall, Llangernyw
Built in the early 1800's and destroyed by fire in 2004.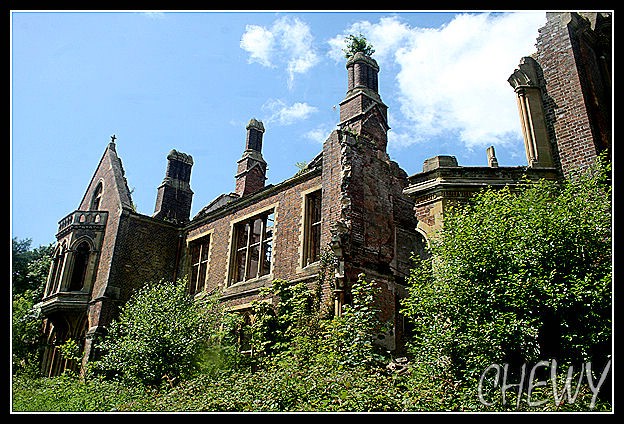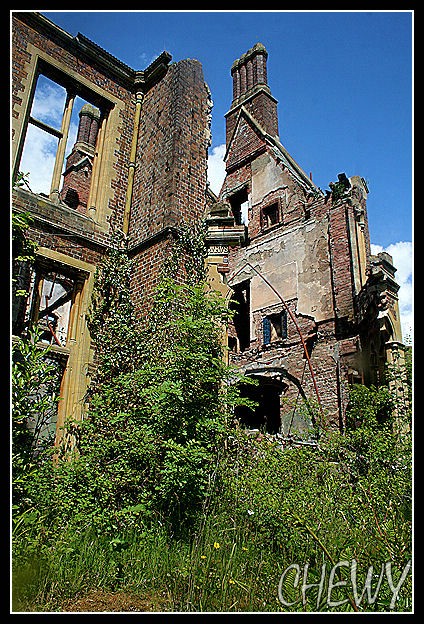 Beaudesert Hall, Staffordshire
This beautiful country home just north of Burntwood was demolished in 1935 due to insufficent wealth and the parts sold off.
Addington Manor, Buckinghamshire
Demolished in 1926 to make way for a new house.
Alton Towers, Staffordshire
Demolished in 1952, the shell of the building is now in the centre of the famous themepark which has developed on the grounds.
Eridge Castle, Sussex
Demolished in 1937.
Basing House, Hants
Moreton Corbet Hall, Shropshire
There are records of a building at Moreton Corbet as far back as 1086 and the main building was completed in the 1600's. The ruins that are still there today date back to the 11th or 12th century.